ABOUT US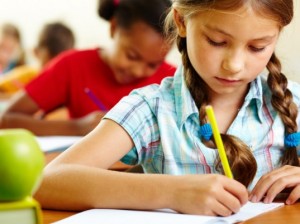 The Poudre Education Association (PEA) is both a professional association and an advocacy organization.
We are the Teachers' Union. PEA is affiliated with the nearly 40,000-member Colorado Education Association (CEA) and the nearly 3.2 million members of National Education Association (NEA).
The Association (PEA-CEA-NEA) at all three levels is a highly democratic organization governed by members. The decision-making structure is designed to ensure maximum representation. Members elect colleagues to represent them in all Association matters.
Within PEA, the voices of members are clearly heard through two elected representative bodies:
The PEA Representative Council is the Association's policy-making, legislative body. It is composed of 85 Association Representatives (AR's) elected in each school at a ratio of one representative for every 15 members. The Council meets monthly.
The PEA Officers and Executive Board is the Association's executive body. It is comprised of four executive officers, plus six members elected at large from the membership. The PEA Board meets monthly.
Annually, PEA members elect representatives to both the CEA Delegate Assembly and the NEA Representative Assembly. NEA's assembly is one of the world's largest deliberative bodies with nearly 10,000 delegates. These are the policy-making bodies of the state and national associations.