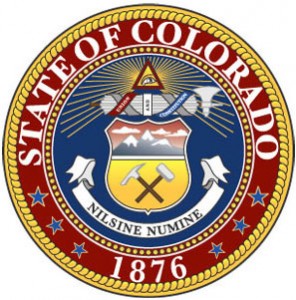 Provisional License…
is the license that brand-new teachers need to start their careers in Colorado (a 2005 law changes the name to "initial license").
Professional License…
A professional license is issued when a teacher with a provisional license completes the district's "induction program."
This program (it may have another name in your district) is required by state law, and is intended to help new teachers improve their professional practice with the help of mentor teachers.
Completing the induction program is the only requirement to move from a provisional license to a professional license, as no renewal credits are needed. Professional licenses are good for five years and can be renewed every five years. Endorsements on one's provisional license transfer to the professional license.
Once you have a professional license, you can earn a Master's Certificate (not the same as a Master's degree), adding two years to your professional license, which is then good for seven years.
Adding endorsements…
You can add a second or subsequent endorsement to your license by completing a state-approved program at an approved college or university and successfully completing the PLACE or PRAXIS content area assessments. Upon completion of the program, the higher education institution gives CDE a recommendation for your endorsement. You can add a second or subsequent endorsement to your license through a combination of academic preparation, experience, and assessment in some specific areas specified by CDE.
Keeping your license up to date…
You cannot be paid in Colorado without a valid license. When it's time to renew, plan ahead. It can take several months from the time you apply for a renewal until you actually get your renewal license.
Definition of "Highly qualified"…
Colorado offers several alternatives for teachers to become "Highly Qualified" in compliance with ESEA ("No Child Left Behind"). Highly Qualified teachers are those who are fully licensed (provisional or professional) and endorsed in each/all core academic content areas in which they currently teach.
Elementary Education teachers must pass the state-approved Elementary Education content assessment. Secondary Education teachers must pass the state-approved Secondary or K-12 content area test in each/all content areas being taught.
Colorado has no Middle School endorsement. Middle School teachers who are generalists (teaching students through seventh grade in all or most core academic content areas) must pass the state-approved Elementary Education content area test. Middle School teachers in a specific core academic content area in seventh grade or higher must pass the Secondary or K-12 content area test or earn 24 semester hours in the core academic content area being taught.
Note: Colorado teachers have to submit a complete set of fingerprints as part of the background check required before hiring. If you apply for an endorsement or renewal, you must make sure CDE has your fingerprints on file.